The Brief:
 To make a brochure that captures the news room theme of the movie screenings.
The Solution:

 I wanted the feeling of pairing the earlier movies with the new. Using old newspaper styled headings and the modern colour of digital broadcasts to make it pop. A blend of the old and new.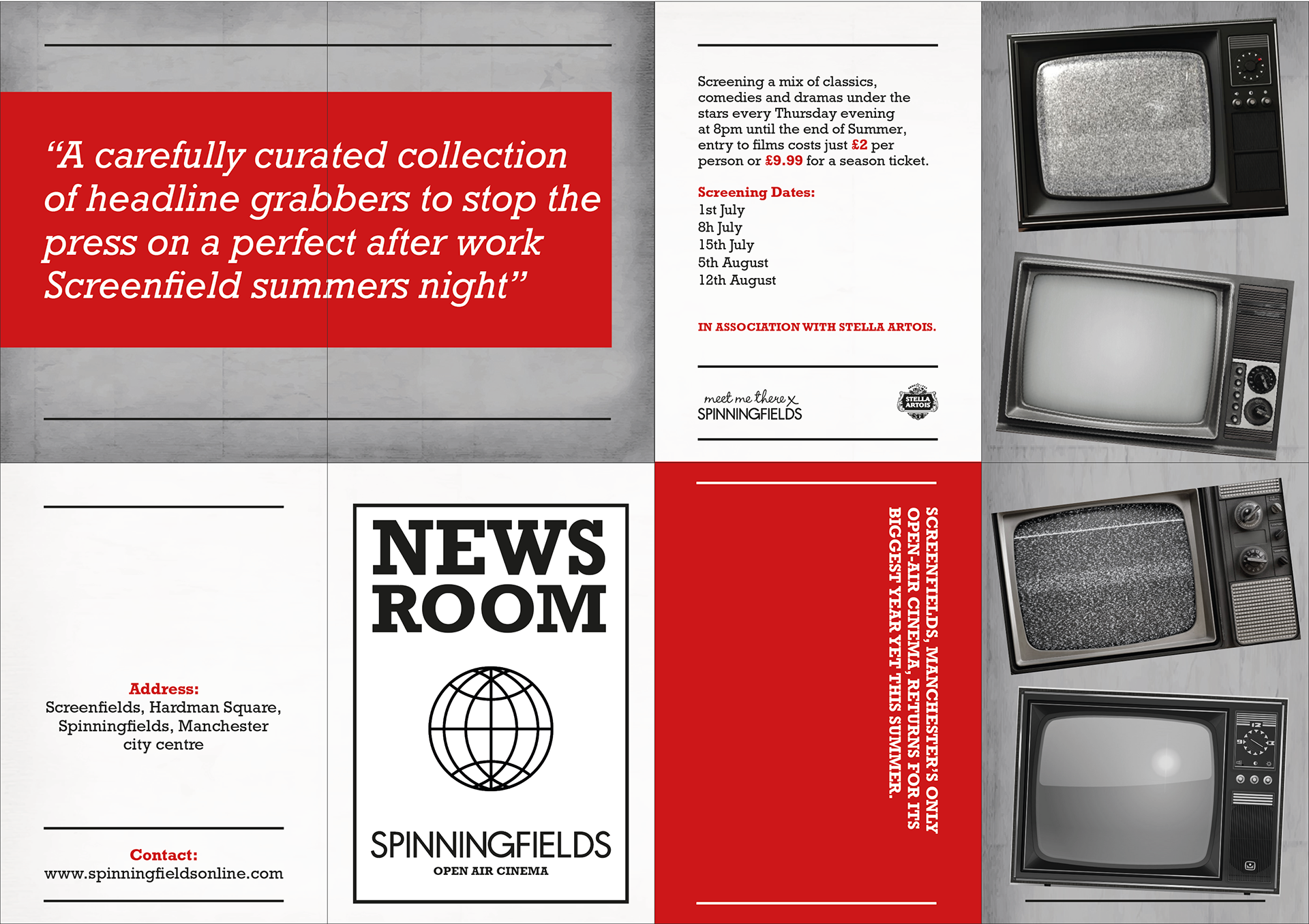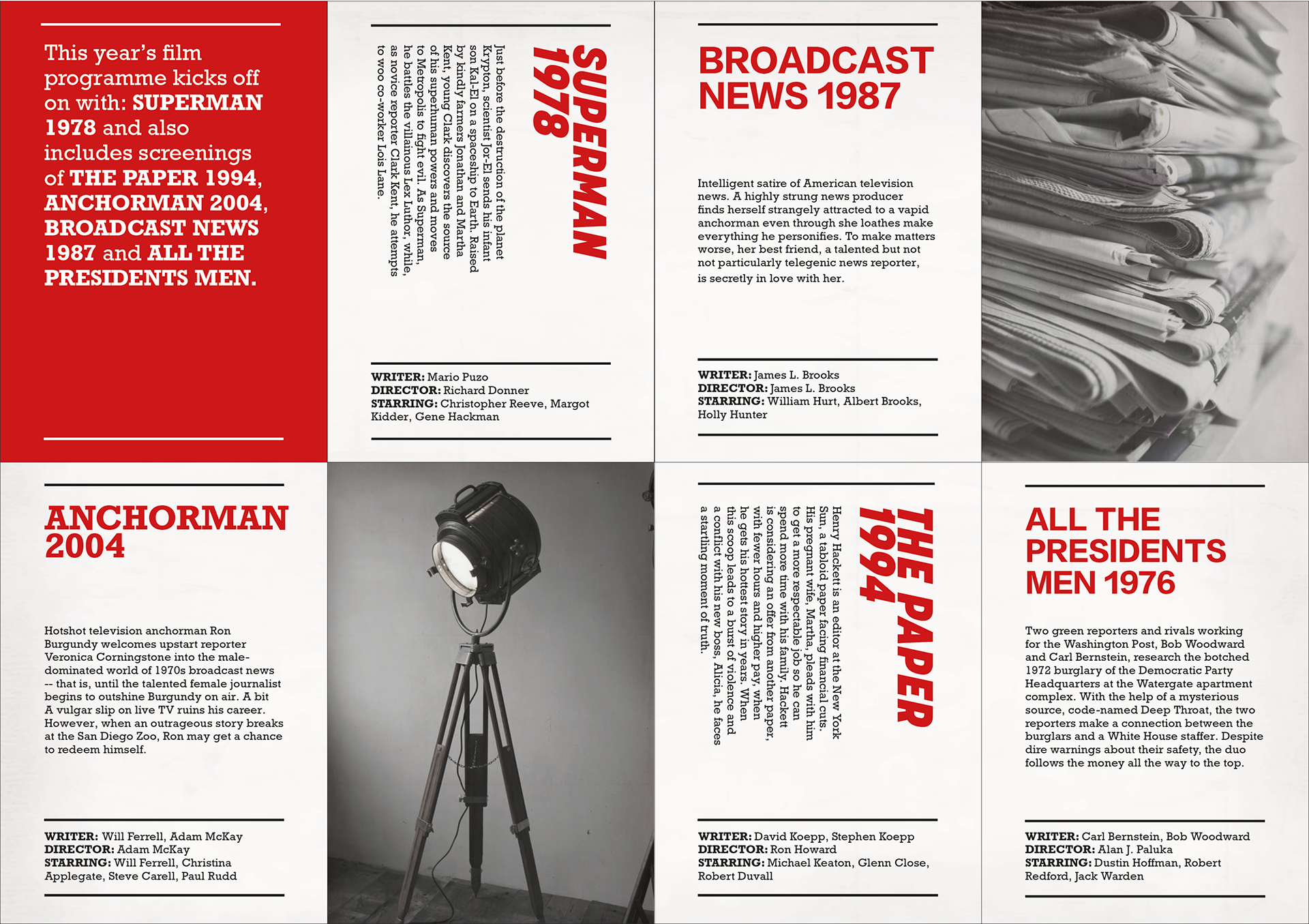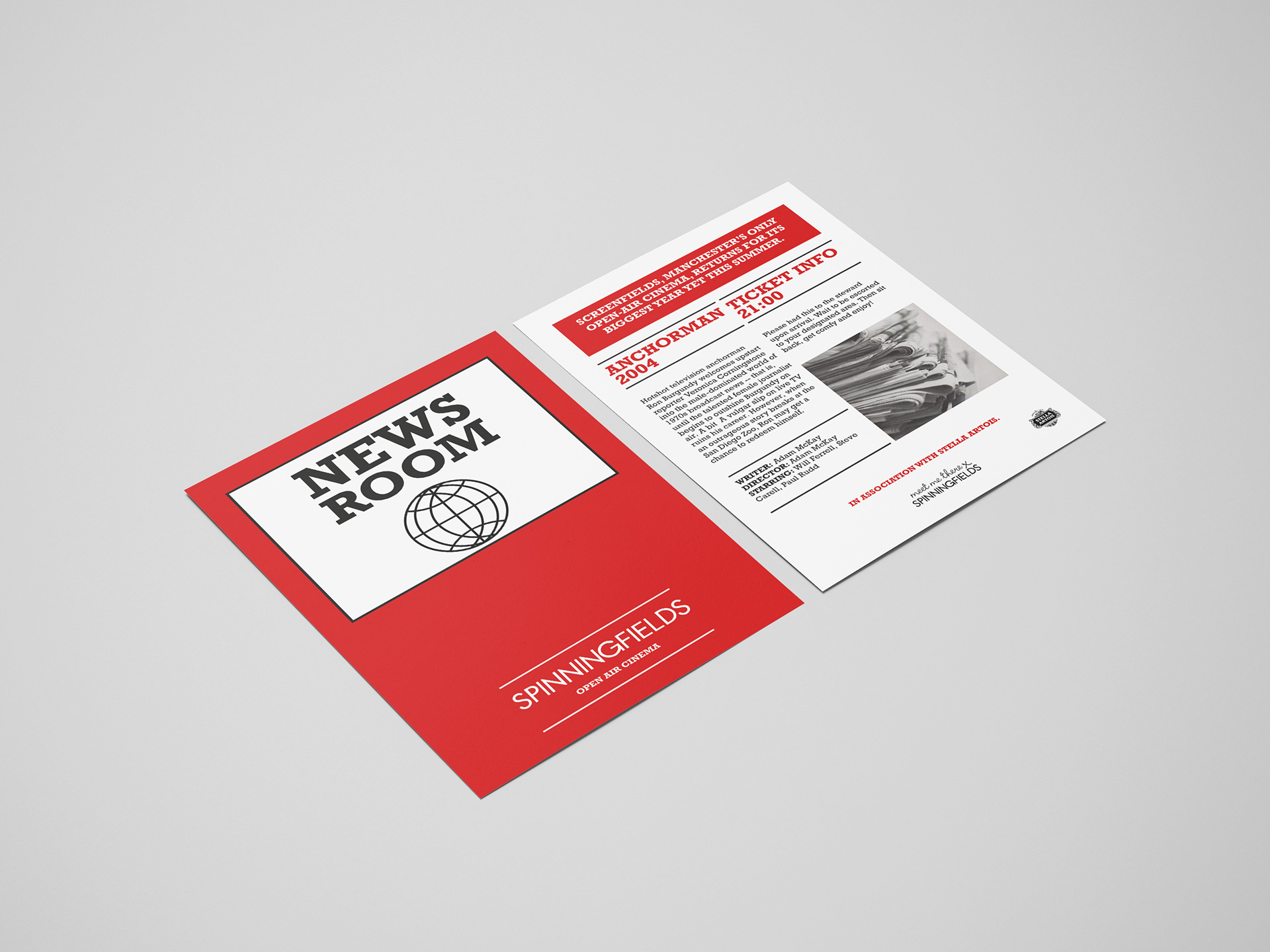 Disclaimer:
This is all concept work for a student project as part of the Shillington Graphic Design Course. More work on this project is viewable in my portfolio, please get in touch to see the full version or discuss opportunities.